NEW ORLEANS (NOLA WEEKEND) - This fall festival season nearly returns to full strength with the most robust lineup of food and music events in New Orleans and the surrounding areas since the pandemic.
Big food festivals, like the National Fried Chicken Festival and the Oak Street Po-Boy Festival, plan to return for the first time after surges in COVID cases forced cancellations over the past two years.
And while Voodoo Fest won't return for the third year in a row, music lovers can also look forward to big comebacks from other music events like Gretna Fest.
We found more than 40 festivals filling the lineup starting in September.
Here's your guide to upcoming New Orleans fall festivals to mark on your calendar. Check back for updates as we get them.
September 2022
Southern Decadence
Sept. 1 - 5 | Various Venues
Southern Decadence takes place annually during Labor Day weekend, and the weekend of festivities is one of the largest LGBTQ+ events in the country.
This year, the Bourbon Street Extravaganza concert for Southern Decadence has been canceled due to monkeypox concerns. However, other festivities include the Walking Parade and other events at various bars. Further details can be found at the official website.
Westbank Heritage Festival
Sept. 4 - 5 | Segnette Field at the Alario Center
R&B/neo-soul artist Musiq Soulchild and the Louisiana "King of Swing" Tucka headline the Westbank Heritage Festival returning Labor Day weekend. The free, outdoor festival features live music, food, games and other family-focused experiences. Other acts scheduled to perform include Choppa, Brass-A-Holics, Keith Frank, DJ Polo, Royal Essence, Cherchez La Femme and others. The two-day celebration runs from noon to 8 p.m. Visit the website for more details about vendors and the schedule.
New Orleans Tattoo Arts Festival
Sept. 9 - 11 | Ernest N. Morial Convention Center
Professional and celebrity tattoo artists from across the country will converge in New Orleans for the fourth annual New Orleans Tattoo Arts Festival. The traveling show stops at the Morial Convention Center for three days featuring tattoo artists and sideshow acts. Admission is $20 per day or $40 for a three-day pass. Admission is free for children under age 12. Visit the website for more information.
Locals' Festival
Sept. 10 | Armstrong Park
Shaggadelic and Raw Revolution, Russell Batiste and Friends, Wynton, Vegas Cola, Mykia Jovan, and Sporty's Brass Band are just some of the musical acts set to perform at the Loving Our Community As Louisiana (LOCALS') Festival.
Launched in 2019 by Ryan Batiste, a Dillard University graduate and son of David Batiste of the internationally renowned Batiste Brothers Band, the LOCALS' Festival aims to bring the community together by highlighting stellar New Orleans-bred and local musicians, small businesses, and Louisiana's grassroots culture.
The event takes place from 11 a.m. to 7 p.m. at Armstrong Park. Admission is free to the general public. More event details are available at the website.
St. Tammany Crab Festival
Sept. 10 - 11 | Slidell Heritage Park
R&B/soul band Tony! Toni! Toné! and R&B singer-songwriter Lyfe Jennings headline the St. Tammany Crab Festival at Heritage Park in Slidell. The two-day festival celebrates food, music and fun on the scenic shore of Bayou Bonfouca. Chase Tyler Band, Cupid, Lil' Nathan & The Zydeco Big Timers are some other acts scheduled to perform. Festival-goers can also enjoy a car show and charter tours of the bayou. Purchase tickets at these locations listed on the website.
French Market Hispanic Heritage Month Celebration
Sept. 17 | French Market
The French Market has partnered with Ecos Latinos to host the inaugural Hispanic Heritage Month Celebration at the French Market. Here in New Orleans, organizers say this event will celebrate by featuring Hispanic and Latino cultural programming, curated food booths and family activities. The celebration will also feature flavors from Hispanic and Latino counties for sale by six local restaurants. The festival is free and open to the public. The event will run from 11 a.m. to 4 p.m. For full festival details visit the French Market's website, FrenchMarket.org.
GospelFest
Sept. 17 | Carver Theater
Several gospel choirs from around the New Orleans area take the stage at the historic Carver Theater in a showcase of faith and talents for GospelFest. The event, which takes place at 6 p.m., is organized by the Office of Black Catholic Ministries. Admission is free with the donation of a non-perishable food item to benefit Second Harvest Food Bank. See more information here.
New Orleans Burlesque Festival
Sept. 22 - 25 | Various venues
The annual New Orleans Burlesque Festival features international burlesque dancers with the goal of being crowned the "Queen of Burlesque." The schedule of sultry shows also features comic emcees, singers and variety acts around the adult artform that made Bourbon Street world-famous. Visit the website for more schedule details.
NOLAxNOLA
Sept. 23 - Oct. 9 | Various venues
NOLAxNOLA makes a comeback this fall. Organizers say they plan to build on last year's success during the pandemic, which included dozens of sold-out performances at several New Orleans nightclubs. In its inaugural year, 35 venues from nearly every neighborhood in the city participated over a span of two weeks, including Tipitinas, Preservation Hall, The Howlin' Wolf, d.b.a., Kermit Ruffins' Mother In Law Lounge, The Maple Leaf, Snug Harbor Jazz Bistro, Cafe Istanbul, and others. More details will be released soon via the website.
Bogalusa Blues & Heritage Festival
Sept. 23 - 24 | Cassidy Park
The Bogalusa Blues & Heritage Festival features a slate of blues entertainers each year. Organizers say their mission is to "preserve and promote the blues and the gumbo of music that is our heritage." The 2022 lineup features Walter "Wolfman" Washington, Abita Blues Band, Big Al and the Heavyweights, Kenny Neal, Ruthie Foster, Jonathan "Boogie" Long and others. Ticket prices vary, with Friday general admission starting at $15. Visit the website for more details.
Beignet Fest
Sept. 24 | New Orleans City Park
Beignet Fest, the annual festival featuring creative and traditional beignet creations, heads back to the festival grounds at New Orleans City Park. This year, the festival features two food areas and a second stage in the Kids Village. Festival-goers can sample different beignet dishes along with live music, an artist market and an inclusive Kids Village.
The 2022 Beignet Fest will take place from 10 a.m. to 6 p.m. Advanced adult tickets will be $20 and children 12 and under will be free with a paid adult. See more at the website.
504 Festival
Sept. 24 | Rosenwald Park
The inaugural 504 Festival: For the Culture features a car show, live performances, a pop-up shop, food and other activities. The event will also include a kids zone and a free basketball camp. The inaugural event is organized by Prom 4 NOLA, a non-profit "geared to provide opportunities in New Orleans' youth to learn about teamwork, dedication, to raise self-esteem awareness and respect through education, discipline, and leadership skills." Visit the website for more details.
St. Tammany Parish Fair
Sept. 28 - Oct. 2 | St. Tammany Parish Fairgrounds
This annual North Shore tradition celebrates St. Tammany culture that includes fair food, music, exhibits, pageants, a rodeo and carnival rides. Hwy 190 and The Dominoes are scheduled to perform. Organizers are posting updates to the Facebook page.
International Arts Festival: NOLA
Sept. 30 - Oct. 2 | Mandeville Wharf at Crescent Park
A reboot of the International Arts Fest: Nola celebrates global music, culture and people. Organizers say the three-day event is a platform designed to spotlight "New Orleans musicians among a carefully curated list of global stars."
Festivities kick off with the IAF: Celebration of Jazz Concert honoring newly appointed Jazz Master Big Chief Donald Harris Jr. at the Orpheum Theater on Sept. 30. The festival shifts to the Mandeville Wharf at Crescent Park for two more days of music, art vendors, panel discussions, global cuisine, international wine and business networking. Some artists schedule to perform include Cyril Neville, Russell Batiste and Friends, Cuban musician Alexey Marti and others. Tickets are now available at the website.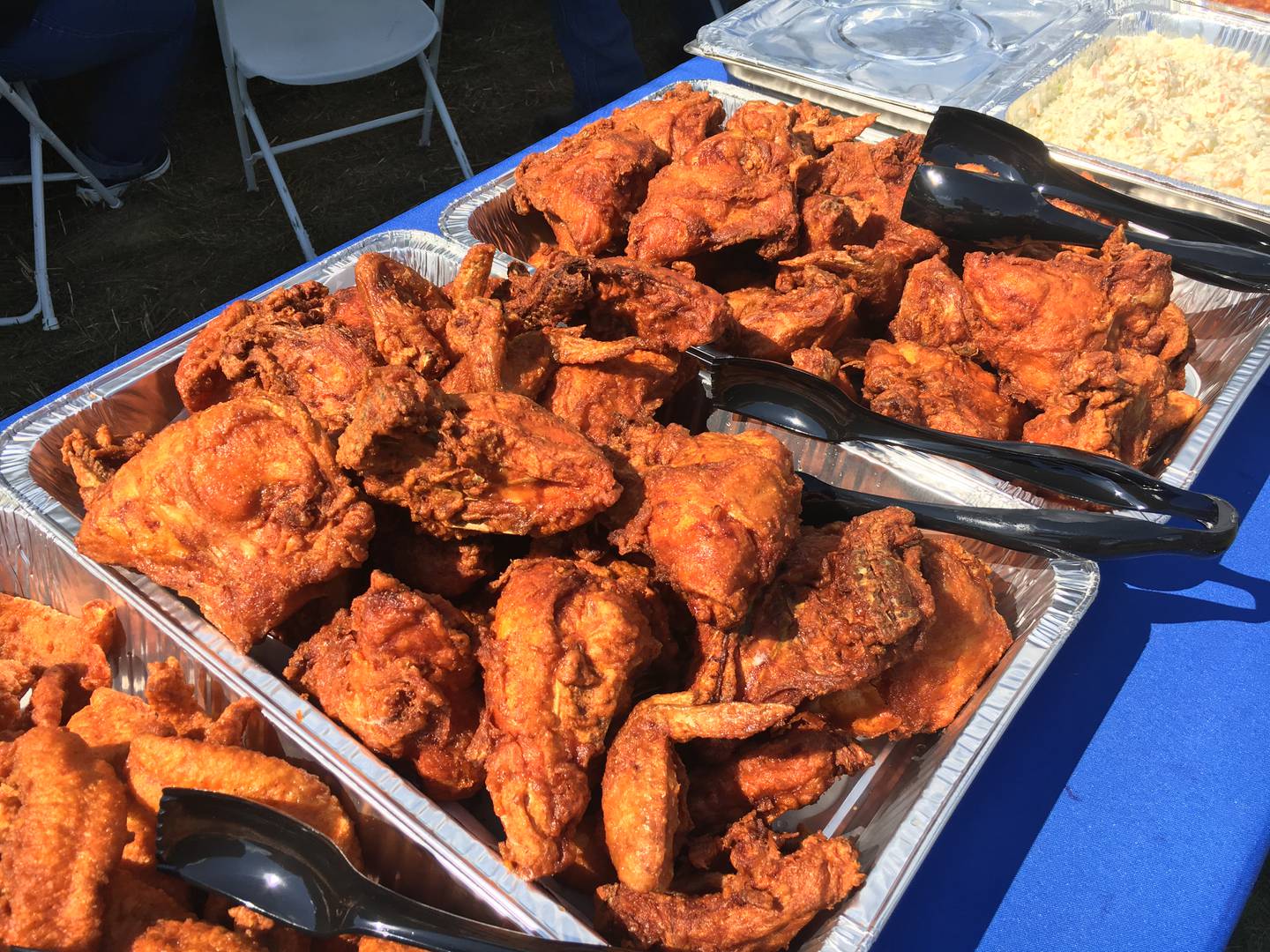 October 2022
Art for Art's Sake
Oct. 1 | Magazine Street
Art for Art's Sake returns this fall with a showcase of art, food, music and fun on Magazine Street. Each fall, the Magazine Street Merchants Association organizes a night of after-hours gallery hopping and shopping, with several shops, restaurants and galleries participating along the six-mile stretch. The event runs from 6 p.m. to 9 p.m. Check the website for updates and a list of participants.
National Fried Chicken Festival
Oct. 1 - 2 | New Orleans Lakefront
This year, the National Fried Chicken Festival moves to a new location, adds new experiences and charges admission for the first time since its post-pandemic return. The festival also debuts a custom car showcase, a Merchant Market Place and a Community Corner. The event features local and national food vendors showcasing their best fried chicken dishes. Festival attendees can expect the return of the Best Fried Chicken Contest and Best Use of Chicken in a Dish Contest. The event will once again honor a culinary icon, organizers said.
Admission is $15 per day or a $20 for a weekend pass for attendees ages 12 and older. This year's festival will also go cashless. See more at the website.
Angola Prison Fall Rodeo
Oct. 2, 9, 16, 23, 30 | Louisiana State Penitentiary
Starting in 1965, the Angola Prison Rodeo is the longest-running prison rodeo in the nation and annually draws thousands. In addition to the various rodeo events, many visitors look forward to the arts and crafts show including the intricate, handmade works from inmates. Tickets are $20. More details are on the website.
St. Bernard Parish Redfish Festival
Oct. 6 - 9 | Los Isleños Complex
This festival in St. Bernard Parish celebrates the "Redfish Capital of the World." Organizers say the event celebrates the redfish and its contribution to the economy of south Louisiana. As part of the festival, organizers host a Miss St. Bernard Parish Redfish Pageant and serves as the official host venue of the Louisiana Redfish Series Championship Tournament. Local vendors, exhibitors and music are also part of the festivities. Check the website for updates.
Gretna Fest
Oct. 7 - 9 | Historic downtown Gretna
The Revivalists, John Fogerty, The Beach Boys will headline the 2022 Gretna Fest returning for the first time since the pandemic. For the first time ever, the festival will go cashless, utilizing RFID wristbands for tickets and all transactions. Gretna Fest 2022 will also feature a new kids' corner with games, inflatables, bungee run, train rides and face painting. For adults, a new Club Backstage will bring live music, LSU and Saints watch parties and a full bar to the Gretna Cultural Center for the Arts.
Single-day pre-sale tickets cost $20 and three-day weekend passes cost $45. General admission is free for children ages 12 and under. Advance tickets are already available for online purchase at the festival website, GretnaFest.com.
Oktoberfest New Orleans
Oct. 7 - 8, 14 - 15, 21 - 22 | Deutsches Haus
New Orleans' largest Oktoberfest celebration brings German culture along the banks of Bayou St. John at Deutsches Haus. The official opening of Oktoberfest kicks off with the traditional Tapping of the Keg. Then, festival-goers can get their fill of beer, food and music to last three weekends. Other festival highlights include the Dachshund Dash, the beer stein holding contest and special dancing performances. Admission is $10 cash at the gate only. Children ages 11 and under enter free. See the full music and event schedule at the Oktoberfest website.
Bluesberry Festival
Oct. 8 | Bogue Falaya Park
Award-winning blues singer and guitarist Samantha Fish will headline the Bluesberry Music + Art Festival. Now in its third year, the festival features two music stages, live art demonstrations, art vendors and a food truck round-up. Kids can exercise their own creative talent at the children's village. General admission to the festival is $30 online, $40 at the gate, and free for children ages 10 and under. Visit the website for the full lineup and tickets.
Old Arabi Sugar Festival
Oct. 8 | The Aycock Barn
This festival celebrates the history and culture of Old Arabi. The music lineup includes Christian Serpas and Ghost Town, The Soul Project Funky Uncle All Stars, Cameron Dupy and the Cajun Troubadours and the Irene Sage Band. Featured activities include a dessert competition and donut eating contest. The event runs from 1 p.m. to 9 p.m. Admission is free. Find more details here.
Louisiana Food Truck Festival
Oct. 8 | The Harbor Center
The Louisiana Food Truck Festival brings together food, live music, vendor booths and a kid zone area with activities. The festival includes a competition for "Best of the Fest" chosen by local judges and a "People's Choice" winner. The event runs from 11 a.m. to 3 p.m. Admission is free. See more at the Harbor Center website.
Gentilly Fest
Oct. 7 - 9 | Pontchartrain Park
Bring the folks out to Gentilly for this family-friendly event. This neighborhood festival returns to Pontchartrain Park with music, food, arts, crafts and a kids village.
The festival kicks off with "Jazz Under the Stars" on Friday night, with a music lineup headlined by a special guest performance by Quiana Lynell. The music lineup also includes DC Paul, DJ Raj Smooth, Muevelo, Corey Ledet Zydeco, Raw Revolution, T-Ray -The Violinist, Brass-A-Holics, Water Seed, Big Sams's Funky Nation on Saturday. Sunday's lineup features DC Paul, DJ B Sharp, Gina Brown, Bo Dollis Jr. & The Wild Magnolias, Hasizzle, Erica Falls, The Batiste Brothers and Partners-N-Crime. Since 2007, the festival has supported New Orleans first responders, children's music camps and other area organizations. Stay tuned to the Gentilly Fest website and Facebook page for updates.
Que Pasa Fest
Oct. 8 - 9 | Lafreniere Park
Que Pasa Fest celebrates the Hispanic influence and contributions to New Orleans. The free outdoor festival features food booths with cuisine from different Latin American countries. Other vendor booths at the festival focus on community outreach. Festival-goers can expect live performances from local and international acts, uniting people through music and dance. Organizers will post details about the lineup and vendors on the website once announced.
Fall Garden Festival
Oct. 8 - 9 | New Orleans Botanical Garden
New Orleans City Park welcomes garden enthusiasts to the return of the Fall Garden Festival. Gardeners of all levels can enjoy everything the horticultural event has to offer including plant sales, educational programs, live music, arts and crafts and cooking demonstrations inside the New Orleans Botanical Garden. The two-day event features more than 50 vendors exhibiting common and exotic plants as well as various gardening paraphernalia. The festival runs from 9 a.m. to 4 p.m. on both days. Admission is $12 for adults, $6 for ages 5 to 12 and free for kids under age 4 and Friends of City Park members. For more information, and to purchase tickets, visit NewOrleansCityPark.com.
Crescent City Blues & BBQ Festival
Oct. 14 - 16 | Lafayette Square
It's the perfect marriage of blues and barbecue at Lafayette Square. Walter "Wolfman" Washington, Little Freddie King, Ruthie Foster and Robert Finley are just a few of the acts performing. Food vendors, representing several regional styles of barbecue, will serve up some smoking dishes, and there's a huge arts market. Admission is free. See the full schedule via the website.
Andouille Festival
Oct. 14 - 16 | St. John the Baptist Parish Community Center Thomas F. Daley Memorial Park
The St. John the Baptist Parish Andouille Festival is a three-day celebration of the delicious Cajun meat. Partners N Crime, Faith Becnel, Sean Ardoin, Parish County Line, Amanda Shaw are scheduled to perform. In addition to live music, the festival features food vendors, carnival rides, pageants and a second-line parade. Visit the website for schedule updates.
Bridge City Gumbo Festival
Oct. 14 - 16 | Gumbo Festival Park in Angel Square
Known as the "Gumbo Capital of the World," Bridge City's gumbo will be on full display during the weekend-long festival. More than 2,000 gallons of gumbo will get prepped and ready for festival-goers to dive in. Festival-goers can also enjoy live music, amusement rides, games and a gumbo cooking contest. Aside from gumbo, there's a variety of carnival-style food and other Cajun delicacies. Admission is $5 per day or $12 for a weekend pass.
Praise Fest
Oct. 14 - 16 | Bayou St. John
A gospel music festival descends upon Bayou St. John with a schedule of local and national Christian and gospel music artists, entertainers and world-renowned speakers. The three-day outdoor event brings different cultures together for praise and worship. The event runs each day from 11 a.m. to 6 p.m., and it is free and open to the public. Check the website for updates.
NOLA Reggae Fest
Oct. 14 - 16 | Congo Square
This festival brings three days of music, food and vibes to Congo Square. Organizers say the music lineup will feature national artists and DJs performing each day of the event. Ticket prices vary. Organizers say the full lineup will be released in upcoming weeks. Visit the Eventbrite page for tickets.
Madisonville Wooden Boat Festival
Oct. 15 - 16 | Mulberry & Water Streets along Tchefuncte River, Madisonville
The Wooden Boat Festival returns to Madisonville this fall along the Tchefunchte River. Presented by the Lake Pontchartrain Basin Maritime Museum, this fun family festival attracts wooden boat and music enthusiasts for the two-day celebration. The event features more than 100 classic boats and hundreds of spectator boats for the celebration. Live entertainment will take place at the Water Street riverfront stage and arts and craft boots also line that area. Tickets cost $10 for adults, $5 for seniors age 65 and older and free for children ages 12 and under and active duty military. See complete details at the website.
Washington Parish Fair
Oct. 19 - 23 | Franklinton, Louisiana
Known as the "largest free fair in the U.S." the Washington Parish Fair draws in nearly 400,000 people to Franklinton over a five-days. Starting more than a century ago, the diverse fair started at a livery stable before growing into one of the state's largest fairs. The fair also features one of the biggest midways in southeast Louisiana with amusement rides. Attendees can also swing over to a rodeo show. Find more details at the website.
Rougarou Fest
Oct. 21 - 23 | Downtown Houma
Do you know the legend of the Rougarou? The family-friendly Rougarou Fest celebrates the rich folklore that exists along the bayous of Southeast Louisiana with a spooky flair. The fest also features a parade, a costume contest, live music and cultural activities. Admission is free. Visit the website for more details.
Krewe of BOO! Parade
Oct. 22 | Marigny - French Quarter - Warehouse District
New Orleans' official Halloween parade, Krewe of BOO!, haunts the Marigny and French Quarter each year during the spooky season. Many popular New Orleans dance and marching groups are known to appear in Krewe of BOO! Most of the groups look a little creepier than usual by adding a Halloween twist to their parade costumes. Parade-goers will be able to catch New Orleans-made food items like Elmer's CheeWees and Aunt Sally's pralines, along with collectible beads and other items — all in line with the parade's traditional eco-friendly theme. Check the website for updates.
Tremé Fall Festival
Oct. 22 | St. Augustine Catholic Church
Now in its seventh year, this festival celebrates the historic Tremé neighborhood and its many cultural destinations. This year, a second-line parade precedes the festival ending at the grounds of St. Augustine Church where festival activities begin. The event, taking place from 11 a.m. to 7 p.m., features food, crafts and music performances by the New Orleans Groove Masters, Erica Falls, Sunpie & The Louisiana Sunspots and others. The festival is open to the public. See complete details at the website.
Top Taco
Oct. 27 | Lafreniere Park
Top Taco, the annual taco and tequila-centric festival, returns this fall ahead of Halloween weekend at Lafreniere Park. Now in its fifth year, the taco and tequila throw-down makes a couple of changes, including the addition of a barbecue competition.
This year's event features three stages of live music, lucha libre, the popular mezcal tent, and the Casamigos Costume Contest. Fest-goers will also enjoy creative pop-up bar areas and DJ lounges, tequila tastings, live Latin music by Otra and Muevelo, and eye-popping visual elements. Top Taco fans and celebrity judges choose the winners for Top Creative Taco, Top Traditional Taco, Top Creative Tequila Cocktail, Top Traditional Margarita-- and new this year- Top Vegetarian Taco. General admission ticket prices start at $85, with early entry and VIP options available at the Top Taco website.
Halloween New Orleans (HNO)
Oct. 28 - 30 | Various venues
For nearly 40 years, Halloween New Orleans, a celebration for the LGBTQ+ community, has raised money for Project Lazarus, an assisted-living home for those with HIV/AIDS in New Orleans. This year's theme is "Wonderland" and features events during Halloween weekend — The Queen's Ball, a Nightmare in Wonderland costume party and the Mad Hatter's Tea Dance. Find all the details at the website.
Lil Weezyana Fest
Oct. 29 | Champions Square
Originally scheduled in August, New Orleans native and rap legend Lil' Wayne postponed his one-day music event, Lil Weezyana Fest to October. The event features several up-and-coming hip-hop acts and Lil' Wayne as the headliner.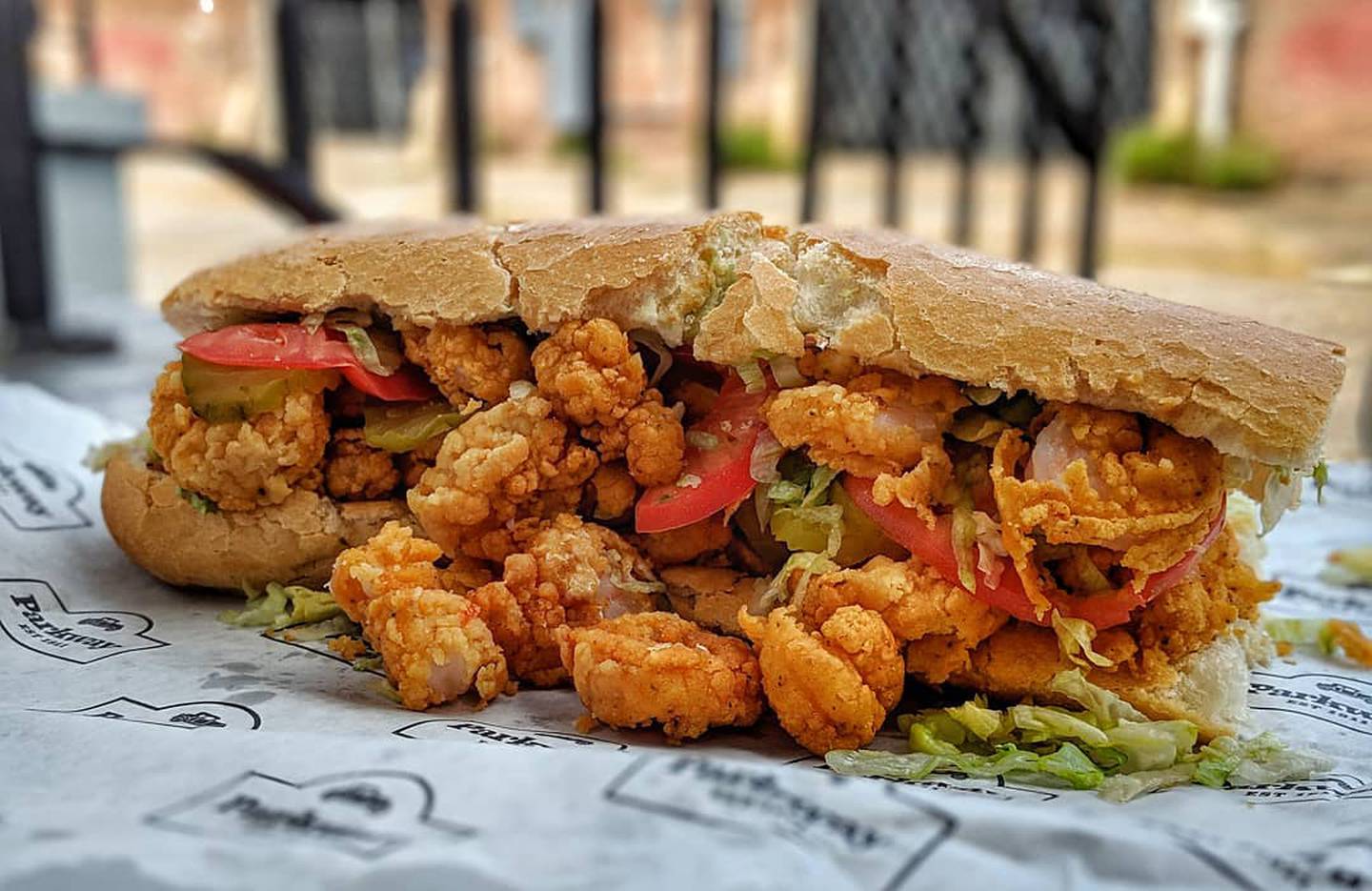 November
New Orleans Film Festival
Nov. 3 - 8 | Various venues
The 33rd annual New Orleans Film Festival screens works of emerging and established filmmakers at venues across the city. This year, the event returns with in-person events, parties, panels and more. Virtual screenings will continue via the website until Nov. 13. The film fest, produced by the New Orleans Film Society, has been recently named one of MovieMaker's "25 Coolest Film Festivals in the World" in 2022. Visit the website to purchase passes and get updates.
Abita Fall Fest
Nov. 4 - 5 | Abita Springs Trailhead
This Abita Springs festival started as a creative endeavor to celebrate and showcase all of the rich heritage and brilliance found in the quaint town.
kicks off with Abita Fall Fest After Dark with performances from Brass Hearts, Flow Tribe and Rebirth Brass Band on Friday. Then, the all-day Abita Fall Fest takes place on Saturday with two stages of music, kid-friendly activities a Tiger Tailgate area and a food area. Ticket prices vary. Visit the website for more details.
Bayou Bacchanal
Nov. 5 | Crescent Park
Bayou Bacchanal celebrates Caribbean culture and heritage right here in the Crescent City. The festival pays homage to the ties between the island nations of the Caribbean and New Orleans with cuisine, dance and music. Visit the website for festival updates.
Louisiana Renaissance Festival
Nov. 5 - 6, 12 - 13, 19 - 20, 25-27; Dec. 3 - 4, 10 - 11 | Hammond, La.
Harken back to the 16th century at the Louisiana Renaissance Festival in Hammond. Visitors can visit the "Village of Albright" and experience an adventure full of entertainment, theatre, rides, educational demonstrations, holiday shopping and food. Visit the website for the complete schedule of events.
Oak Street Po-Boy Festival
Nov. 6 | Oak Street
After a two-year absence, the Oak Street Po-Boy Festival, the popular event celebrating New Orleans' beloved sandwich, returns for its 14th year. This year's festival will host more than 40 food vendors, four stages of music, an arts market and kids zone. The 2022 festival will also highlight the history of the po-boy with special programming and events. The 2022 event will run from 10 a.m. to 6 p.m. Visit the website for updates.
Hell Yes Fest
Nov. 8 - 14 | Various venues
Launched in 2011 as the largest comedy-focused event in the Gulf South, Hell Yes Fest returns this year. This year's event features more than 50 comics at more than 15 headliner shows. Organizers say Comedy House New Orleans will serve as the hub for the festival with shows also spanning other venues. The comedy festival's lineup will be revealed by the end of September, organizers say. Expect a different nationally-recognized headliner every night of the week as well as some special surprises.
Jean Lafitte Seafood Festival
Nov. 11 - 13 | Jean Lafitte Auditorium and Grounds
A mainstay of the region for years, the Jean Lafitte Seafood Festival was rebooted in 2021 and continues a legacy of celebrating the seafood, music, food and culture of the bayou region south of New Orleans.
Originally scheduled in June, officials postponed the festival until this fall due to Hurricane Ida recovery efforts. Organizers say festival-goers will enjoy live music, Louisiana food, swamp tours, kayak rentals, carnival rides and an art walk. Updates will be provided on the town's website.
Covington Three Rivers Art Festival
Nov. 12 - 13 | Columbia Street, Downtown Covington
Downtown Covington becomes vibrant with this two-day celebration of art, music and culture. The annual Three Rivers Art Festival is one of the largest juried art festivals in the region featuring works in every medium taking over several city blocks. Visit the website for the complete schedule.
Honey Island Swamp Festival
Nov. 19 | Pearl River, La.
Launched in 2017, the Honey Island Swamp Festival brings a family-friendly music event to Pearl River. So far, country music artist Keith Anderson and singer/songwriter Joel Galloway are slated to perform. Organizers say they will post updates to their Facebook page and website.
Bayou Classic
Nov. 26 | Caesars Superdome
The annual showdown between the Southern University Jaguars and the Grambling State University Tigers gives fans plenty of festivities surrounding Thanksgiving weekend. The tradition culminates with the Bayou Classic football matchup Saturday at Caesars Superdome. Other notable events include Friday's Greek Show and Battle of the Bands, the annual parade and fan festival. Visit the website for complete details about Bayou Classic festivities.
Celebration in the Oaks
Nov. 26 - Jan. 1 | New Orleans City Park
Breathtaking light displays adorn New Orleans City Park for the annual holiday lights event, Celebration in the Oaks. The event features both driving tour and walking tour experiences. Some fan-favorite light displays include the pirate ship, dinosaurs, aquatic animals, horse-drawn carriage, the unicorn, St. Louis Cathedral and French Quarter scenes. Find tickets and more details at the website.
*All dates and information are subject to change.
Contact us if there are any changes in schedule or to add your festival to our list.
Copyright 2022 WVUE. All rights reserved.