JACKSON, Miss. (MISSISSIPPI WEEKEND) -
Chapel Hart made national headlines after Tuesday's golden buzzer on America's Got Talent, here's how you can watch them perform live!
Saturday, July 23rd - Neshoba County Fair at 7:30pm | Philadelphia, MS
Sunday, October 2nd - Dollywood: Harvest Festival at 7pm | Pigeon Forge, TN
Daily passes for the Neshoba County Fair are $20 and includes concerts, the rodeo, and programs at Founders Square. Tickets can be purchased on location.
At the Dollywood: Harvest Festival 2022 you'll get to welcome the season in the Smokey mountains with pumpkin treats, rides, amazing performances and more! Tickets are $55 and can be purchased here.
---
Chapel Hart wowed the judges on America's Got Talent with their original song You Can Have Him Joline, inspired by Dolly Pardon's classic hit.
Their goal is to change the face of country music, and Simon Cowell said they definitely broke down the door with their performance.
The queen of country, Dolly Pardon even commented on their performance saying it was a fun new take on her song!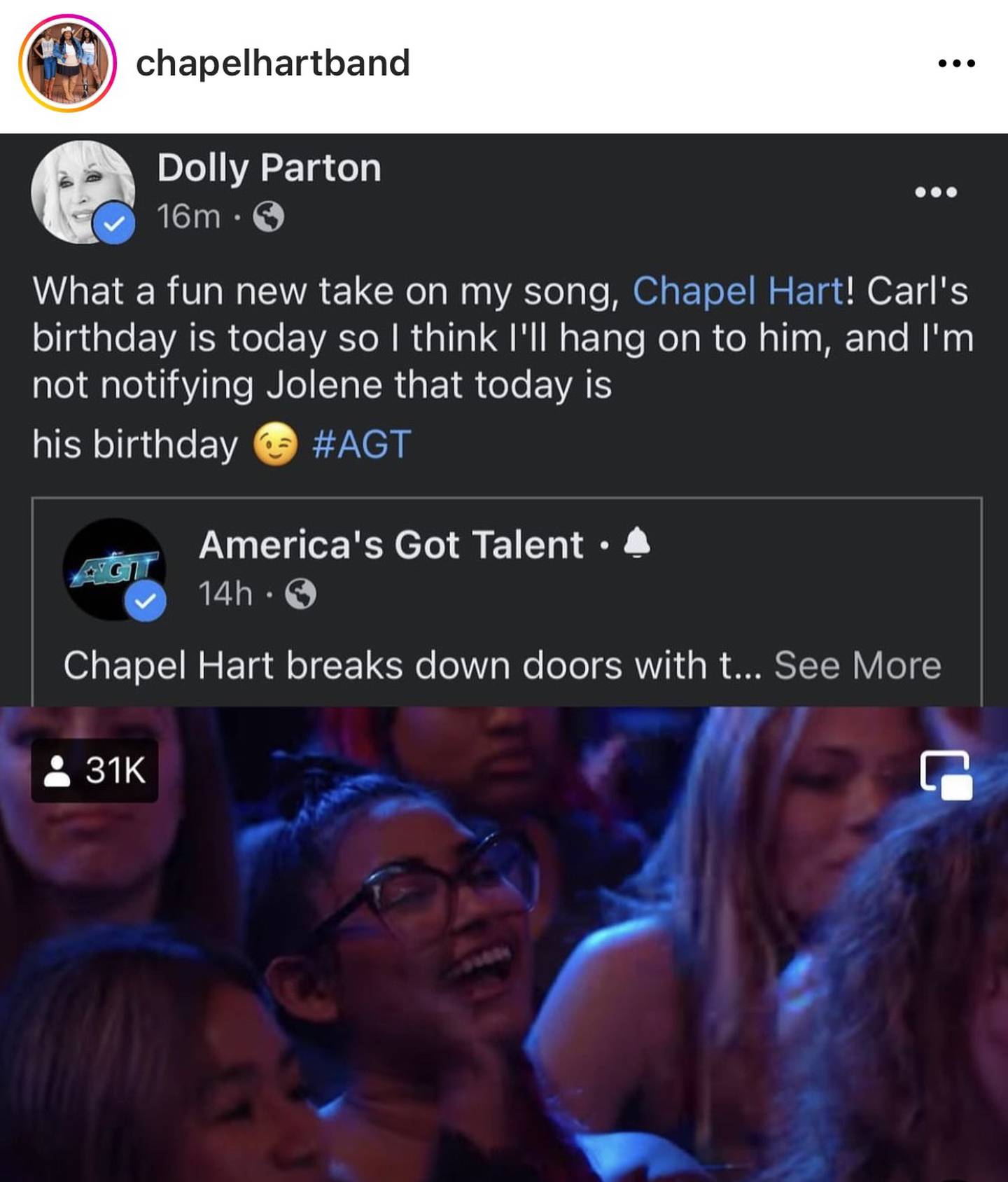 The judges made the unanimous decision to use the golden buzzer, pushing Chapel Hart to the live show!
The Mississippi trio are from Poplarville, and grew up in a small town there called Hart's Chapel. A community that's named after family, because its so many of them there. And that strong family connection doesn't stop with the groups name.
Chapel Hart members Danica and Devynn Hart are sisters, and Trea Swindle is their first cousin. When it comes to their music, think the southern sound of country, mixed with the soul of gospel. Their message-
Follow your dreams! It doesn't matter how crazy they are, or how outlandish it is...there are little girls in Poplarville, Mississippi who think this isn't possible but we're doing it!

—  Chapel Hart
Copyright 2022 WLBT. All rights reserved.